Top 7 Must-Watch Shakespearean Tragedies
World's pre-eminent dramatist, William Shakespeare, considered the greatest writer of English language has contributed around 38 plays out of which 12 are tragedies. While most of his works consistently have been sonnets, yet the authorship of many is unclear. Despite this, Shakespeare remains the invincible Bard! Many filmmakers from around the world have tried to adapt Shakespearean tragedies onscreen. Be it Ralph Fiennes to Kenneth Branagh to closer home, Vishal Bhardwaj and Sanjay Leela Bhansali. Every auteur has given a different treatment to Shakespearean plays and come out with a distinct magnum opus. Here's a list of the Top 7 films based on Shakespearean tragedies that are a must-watch:
1] Haider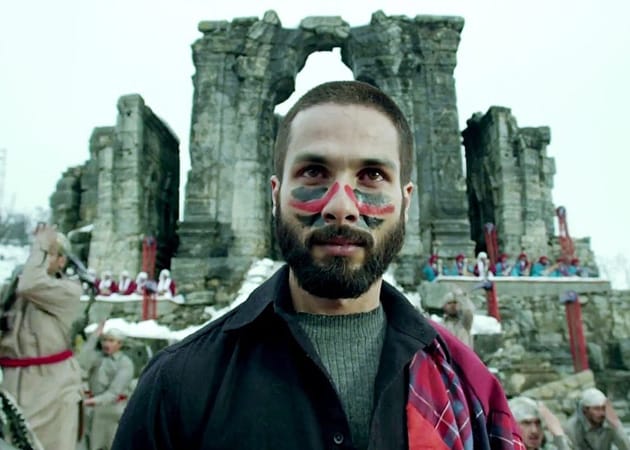 Closer home we have had a distinguished auteur like Vishal Bhardwaj who ably came out with Shakespearean trilogy. His 'Haider', which was recently released, may have garnered criticism but it subtly handled Hamlet and placed it in an uber-sensitive zone of India. It traced the hatred and murderous attitude with never-seen-before theatricality. Shahid Kapoor, who was seeing an all-time low in his career skyrocketed with his character as Haider. The performances given by the starcast were as ethereal as they were earthy.
2] Romeo + Juliet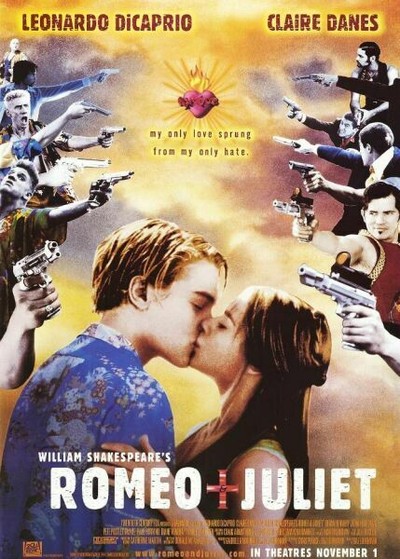 This film by Baz Luhrmann starred a very young Leonardo DiCaprio and Claire Danes in the lead roles. Although the film wasn't given warm reviews by critics of the likes of the renowned Roger Ebert, it did receive most electric results from the audience around the world. A renowned love story and eventually death of the lovers over a family feud, was brought closer to modernization and some even called it hyper-modern. It looked like a punk adaptation with a frenetic pace and stylized violence. The violence perhaps becomes claustrophobic at times; it is nonetheless the delirious style of Luhrmann which renders it artistic quality.
3] Julius Caesar
Julius Caesar has forever been etched in our minds as a story of betrayal, of honor, of patriotism and a story of friendship. Brutus' insecurity over Caesar's growing ambitions leads to a treachery and the subsequent fall of Caesar. The film starring Marlon Brando as Mark Antony, James Mason as Brutus and Louis Calhern as Julius Caesar received highly approving reviews. The film is amongst the many universally-acclaimed films. It is a tense, melodramatic film with lucid presentation and first-rate act put up by the finest cast.
4] Hamlet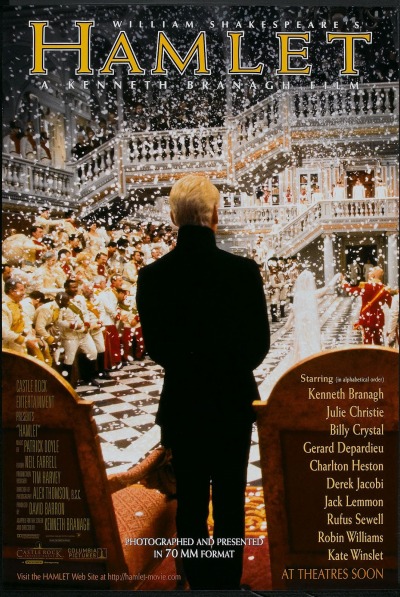 The story of love and hate, of revenge and avenge is amongst the most-powerful and influential tragedies. It is one of the longest plays by Shakespeare. Kenneth Branagh's version of Hamlet takes place apropos the Shakespeare's setting. The film happens to be wholly a new take on Hamlet. While the bibliophiles may squirm and object, yet the film is with its glorious representation is called as cinephiles' paradise. In an attempt to capture the essence of the original in its entirety, the film does hurtle along but the film wholly is wondrously affecting.
5] Othello
The story rises out of jealousy and ambition. Othello is the general in Venetian army and he appoints Cassio to be his lieutenant. Irked by this, Othello, Iago and Roderigo decide to get back to him. In Oliver Parker's screen adaptation of the play, we come across strong performances and lyrical shooting locations. The film oozes passion and power. Laurence Fishburn as Othello, Kenneth Branagh as Iago, Anna Patrick as Iago's wife, have given memorable performances. Kenneth as the cynic, scheming and sinister Iago was a character with the highest positive reviews.
6] Coriolanus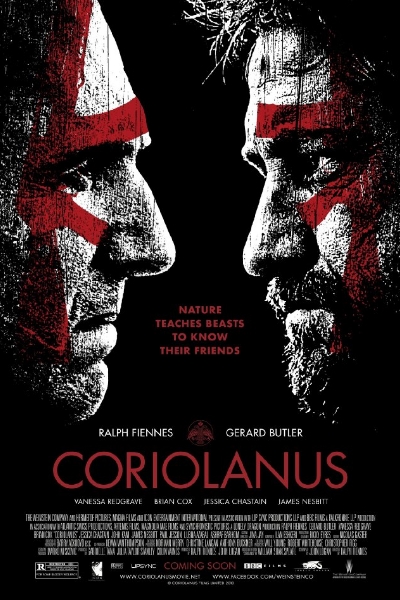 The film which marks the directorial debut of Ralph Fiennes takes place in modern-day alternate version of Rome. This tragedy by Shakespeare happens to be one of the last two tragedies written by him. Caius Martius is a military general who meets absolute success in his combats with the mortal enemies. He is, therefore, given an appellation of Coriolanus. Coriolanus' mother urges him to become a part of the consul. And following his mother's wishes, Coriolanus does get elected in the senate but his popularity is a major concern for many who believe that Coriolanus may whisk away the senate power. They rebel against him and become prey to his fury. Coriolanus, to avenge his pride, aligns himself with sworn enemies and subsequently, moves towards his doom. The film received positive reviews because of its gritty sets and violent drama. The setting and the weaponry is kept in accordance with modern times.
7] Qayamat Se Qayamat Tak, Goliyon Ki Raasleela Ram-Leela
Both were distinct in their approach to this famous romantic tragedy by Shakespeare but both boiled down to being Romeo and Juliet. Mansoor Khan's Qayamat Se Qayamat Tak gives a delicate depiction of feuding families and the lovers who elope from their houses. Sanjay Leela Bhansali, on the other hand, brings enraged communities as the backdrop and adds dollops of steaming chemistry between the leads to make this film feisty and fiery.
Recently, Michael Fassbender-Marion Cotillard starrer, Macbeth was shown at the Cannes Film Festival and opened to great reviews. Not very long back, director Vishal Bhardwaj too made an adaptation of the Shakespearean tragedy, and titled it Maqbool.